Children's ankle boots model ARGES
ATTENTION!!! THE MEASUREMENT IS MADE FROM 0 CM, NOT FROM 1 CM!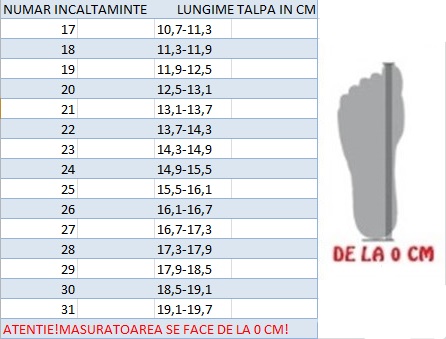 Design: The Arges model of children's boots natural leather is the perfect choice for littles ones with personality. The colors used, namely brown and nude, are bold, but at the same time suitable for any outfit. The special design is completed by the 3D ears applied on the front.
Material: The beret on which the insole roof is applied made of natural leather is 2 mm thick.
Lining: Inside there is a CHROME-FREE lining, very safe to prevent the development of skin allergies.
Soles: The rubber applied to the surface of the soles will allow the girl to take each step with confidence and determination.
Closure system: Easy, allows easy handling by the little hands of girls.
Choose girls boots from Ariana Baby Shoes for top quality!