Children's ankle boots model PENEUS
ATTENTION!!! THE MEASUREMENT IS MADE FROM 0 CM, NOT FROM 1 CM!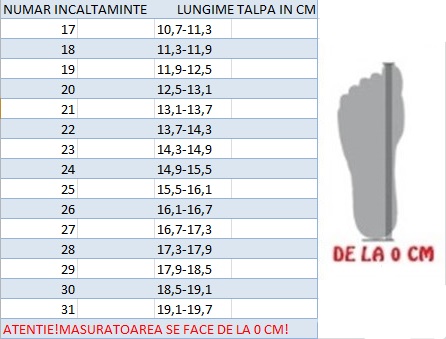 Design: Ariana Baby Shoes knows that natural leather is the material around which the most satisfactory products revolve. Children's leather boots from the Peneus range are the best examples. The vivid green-blue color will be in tune with the spring atmosphere.
Material: The thickness of the beret on which the insole cover is made of natural leather is 2 mm which offers a high degree of stability.
Lining: CHROME-FREE successfully protects children's fine skin from possible allergens.
Sole: Made of rubber and are responsible for the flexibility and grip of the boots.
Closing system: The little ones can put on their own shoes without too many problems thanks to the velcro closure system.
Always choose the best variants of girls footwear!