Children's shoes model EVA
ATTENTION!!! THE MEASUREMENT IS MADE FROM 0 CM, NOT FROM 1 CM!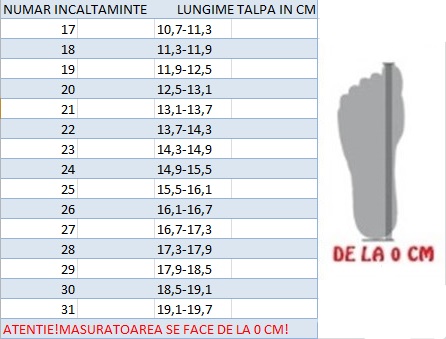 Design: The safety of the little ones is the first goal of every parent. With the help of children's leather shoes from the Eva line, you will have the most successful results. The lively combination of beige and coral will perfectly suit sunny days!
Material: Genuine leather is the one that ensures high standards of durability and comfort. The insole roof is applied on a 2 mm beret for extra stability.
Lining: CHROME-FREE technology will ensure that the risk of fungus or skin infections is successfully removed.
Soles: Flexible and tight due to the rubber applied.
Closing system: A velvet is used that is very easy for small children to handle.
Choose children's shoes from Ariana Baby Shoes for authentic experiences!