Unisex sneakers for children model AXEL
ATTENTION!!! THE MEASUREMENT IS MADE FROM 0 CM, NOT FROM 1 CM!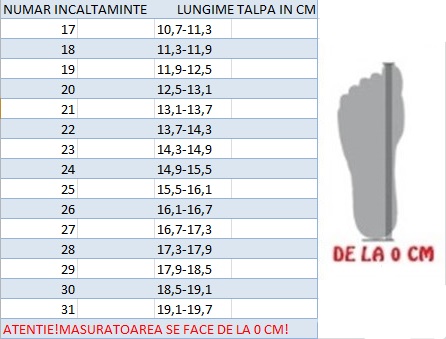 Blue and light blue natural leather shoes.
CHROME FREE genuine leather lining
Soles with "Ariana Baby Flex" technology that offers flexibility and stability for high comfort.
Insole cover made of natural leather applied on a specially designed sponge with a thickness of 2 mm.
Easy velcro closing system.